That's why a PIM is indispensable in multi-channel e-commerce
Requirements for product data in multi-channel sales
A customer's shopping behavior is usually anything but simple and linear. Through an advertisement in the social networks, the customer comes e.g. via smartphone in contact with the brand. Later, on the couch, he rummages through the online shop with his tablet and orders his items directly to the nearest store. There he receives the latest print catalogue for his purchase.
The use of a wide variety of channels means that the boundaries between e-commerce and the point of sale are becoming increasingly blurred. The customer expects a flawless shopping experience at all times. This includes not only ensuring that product information is provided consistently across the channels, but also that special characteristics of the respective medium are optimally used.
Each channel has its own requirements for product presentation. While social networks tend to focus on visually stunning aspects and thus achieve very good conversions, it is important to be found in your own shop with SEO-relevant search terms and to list products in the right categories. In addition, there are also differences in text lengths, number of images or even order numbers that have to be displayed for different channels. These are just a few examples of the sheer countless possibilities in multi-channel commerce.
If all this information is maintained manually in the appropriate systems, this can quickly become a very time-consuming Sisyphean task. Much more efficient, on the other hand, is the use of a PIM system with which the corresponding information for each channel is centrally managed and maintained.
The advantages and possible applications of a PIM system in e-commerce
The biggest advantage of a product information management system is to collect all information centrally in one place, enrich or standardize it with the appropriate content and then distribute it to the various sales channels.
Central data storage ensures that the information is perceived uniformly for the customer and is also comparable across channels. In addition, the central storage of data avoids loss of information and changes to the products only have to be made once.
Especially for the employees, the PIM system makes work easier and, above all, more efficient. In the future, product information will be maintained on a single platform. As a result, they can be published much faster and generate sales.
In addition, the quality of product data increases significantly. Information that e.g. come from suppliers, can be individually prepared by the company's own product managers to create their own brand and enriched with details. In this way, you can differentiate yourself from your competitors and address customers individually.
In short, the entire multi-channel sales benefit from the use of a PIM system:
1. A consistent brand image is built across all channels.
2. Conversion is increased by channel-relevant information.
3. The return rates can be reduced by providing detailed information.
4. Customer service can answer channel-specific inquiries in the best possible way.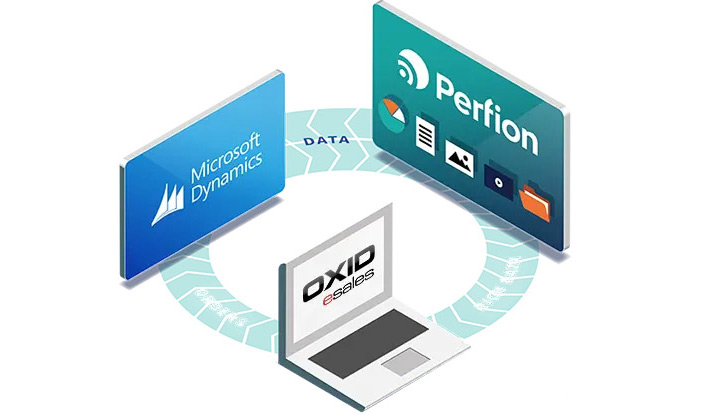 Would you also like to optimize your multi-channel sales?
As a specialist for e-commerce projects, we will be happy to advise you on the use of a PIM system for your shop. Our expertise lies in the implementation of solutions with the shop system OXID eShop and the PIM system Perfion. This can also be flexibly integrated with an ERP system such as e.g. Extend Microsoft Dynamics. Arrange a non-binding consultation appointment with us!