Announcement: The new OXID eShop app is here
The OXID eShop app at Maincor
Our OXID eShop app is already in use! Since November 9, 2020, you can access the new e-commerce platform of MAINCOR Rohrsysteme GmbH & Co. KG at shop.maincor.de.
As a manufacturer of plastic pipes for various applications, MAINCOR distributes a wide range of pipes for the automotive, industrial, and white goods industries through its OXID eShop. The webshop serves wholesalers and craftsmen, and it is deeply integrated into the existing ERP infor, enabling incoming orders to be shipped directly. The products are managed in the PIM Perfion, which is also connected to OXID.
The webshop itself offers both customers and the sales team a wide range of convenience features. Customers make purchases with the conditions from the ERP infor. The contact person is displayed directly in the "My Account" section and can create an order directly in OXID in a secure area. The integration of the merchandise management system, OXID eShop, and Perfion has also been extended to the multishop: shop.maincor.at.
Thanks to ESYON's OXID eShop app, goods can be reordered directly on-site with a smartphone.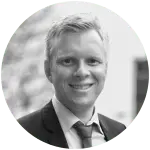 We are happy to answer your questions about the OXID eShop app and provide you with guidance!
Oliver Pankrath Co-founder, ESYON GmbH